How can we help?
Here at Valkyrie RPG we do our best to ensure all orders are correct, shipped in a timely fashion and problems are solved briskly and effectively.
Should you find anything wrong with your order please feel free to contact us via email: contactus@valkyrie-rpg.co.uk / or simply use our contact us page here on the website.
We are always happy to help and strive to answer all questions as fast and effectively as possible, please never feel afraid give us a poke!
Frequently Asked Questions
Chat will not give me updates on my order?

If you input your email, full name, or order number used on your order in to the chat window, the bot will automatically update you on your order progress. 
What does 'Order Fulfilled' Mean?

This means the order has been picked, packed, and passed to our postage provider (Royal Mail) and no longer with us.
Do you have buy now, pay later?

We know times have been hard on everyone for some time, and that spreading the costs of luxury purchases is important to our customers.


With this in mind, we have set up payment methods to reflect this, we now accept Klarna, Clear Pay, ShopPay & Paypal Pay in 3 finance options.
Where is my order?

Once you have paid for your order, we shall hand pick and individually check each dice to ensure they are the best quality before sending them out. Once checked, they are then lovingly packed, we hope you roll many Natural 20's! Then it's off to the postal raven.

We post daily between 9am-1pm but please allow 1-2 business days for processing for the order to then be handed to Royal Mail.

If you order says 'fullfilled' then it has been handed to Royal Mail, if it unfulfilled it is yet to be picked and packed.

The 24 hours shipping option is based on 24 hours after your order has been dispatched from us top Royal mail, not from the time the order is placed.

(If your order has pre-order items you will receive the entire order once the pre-order items have arrived in our store).
My order has arrived but something is wrong!

While the Valkyrie's do their best to ensure each order gets to you in the best condition sometimes Loki does cause some mischief here and there.

If you have a problem with your order, please do not hesitate and get in touch and we'll resolve them as quickly as possible. However, we can't be held responsible for any Nat 1's!
Free Postage 

All orders placed in the UK will receive free 2nd class not tracked postage after it has been picked & packed ready to send!

This option is only available in the UK due to varying prices & times  internationally. 

Orders over £40 get free 48hr tracked shipping
Can I combine multiple orders into one shipment?

Of course!
As standard if multiple orders are going to the same person at the same address we'll combine those orders in order to reduce packaging used (and thus waste!) and the overall cost. We'll of course refund any excess postage paid. 
My coupon code is not working!?

We have several coupon codes active, some work with other deals and some do not. Please be aware if there is a buy X get Y free offer on or any other automatically added deal they do not work in conjunction with our manual coupon codes. 

Check the Spelling, Grammar and any symbols or numbers used.
Entering a manual code is on the proceed to payment page and is not applied automatically.
Community members wishing to use the community code need to read the description of the Facebook community group page for instructions on how to get your account open to use the code
4 for 3 offer

We offer 4 for 3 on all sets of dice, simply enter the code 4FOR3 at check out.

This offer cannot be used with other discounts or gift cards unfortunately due to technical limitations. It also does not apply to products that are already discounted such as blind bags, starter sets, horns of dice etc.
Do you make your own dice?

We are bringing you dice from other realms made by known manufacturers such as HD, Udixi and so on. All dice are still quality checked the moment they come in and at the time of being picked to ensure only the best dice reach you.

Our own dice are in the Valhalla collection. This collection is for all dice produced (designed and finalised) by ourselves and manufactured by our friends in another realm!
Help! My Question isn't answered here!

Don't panic adventurer, if we haven't covered your question you are always welcome to get in touch and our friendly Valkyries will answer as soon as possible. You can reach us by the 'Contact Us' page but the fastest way for a response is by dropping a message on Facebook. This page sends emails to ourContactus@valkyrie-rpg.co.uk.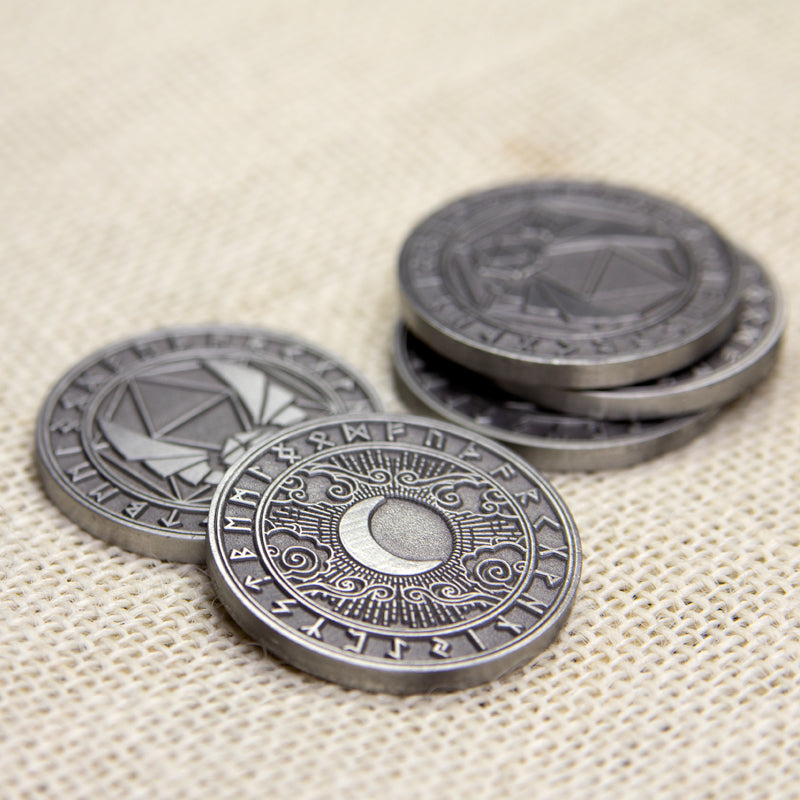 What is Seidr?
Sedir is our customer rewards and loyalty points system, this is our way of thanking you for shopping with us and giving something back to the adventurers that make this all happen! 


See my Balance
More in-depth about our reward points
Do I have to have an account? Yes
Is an account free? Yes
Can I remove myself from rewards program at any time? Yes
I already have an account, will my points be added from previous purchases? Yes, we are aware many customers have spent a fair amount with us in the past and are working through accounts to ensure they all have been credited points they are entitled to!
I have bought with you before but not as an account do I get points? Yes. If you sign up for an account using the email used for your guest account order, it will have the points in the account from previous orders on that email.
My points are still not showing (guest purchase -> made an account) Please contact us directly about this issue and we will look in to it for you. Contactus@valkyrie-rpg.co.uk
I have more than one account, can I combine my points on to one account? Yes, please send us an email with the information of both accounts, and which one you would like to make primary, the secondary will be deleted. Send enquiries to: Contactus@valkyrie-rpg.co.uk
How do i use Seidr? when you have enough Seidr to redeem a code, ensure you order total is close to that total or above it as the points do not match the order total. e.g. An order total of £15 using a £20/2000 points Seidr redemption code will take away the 2000 Seidr entirely from your total points accrued.